PADI Search and Recovery Diver
Wie vind het nu niet geweldig om een zoektocht te starten en dan uiteindelijk ook datgene te vinden was er kwijt was of miste? Hoeveel series hebben we niet op TV waar we de dader zoeken? Hebben we vroeger niet naar paaseieren of de vos in vossenjacht gezocht? Onderwater kan het ook zomaar zijn dat we iets kwijt zijn. Of dat iemand iets heeft verloren. Maar het maakt uit of we een trouwring zoeken of een buitenboordmotor. En hoe we dat vervolgens boven kunnen krijgen.
Wat ga ik leren in de PADI Search And Recovery Cursus?
*plannen, organiseren, procedures, technieken en potentiele problemen van zoeken en bergen
*Hoe je grote en kleine voorwerpen opspoort met zoekpatronen
*Hoe je een hefballon en andere bergingsmethoden gebruikt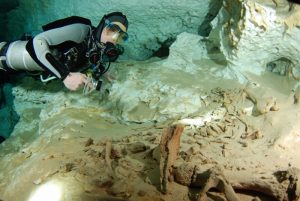 *Hoe je gaat zoeken bij beperkt zicht
Waar moet ik aan voldoen?
*Je hebt je Advanced Open Water Diver brevet (hoeft niet van PADI te zijn)
* je bent minstens 12 jaar oud
* je hebt geen medische bezwaren of gekeurd door een arts
Wat is inbegrepen?
De PADI Search And Recovery Manual
De cursus bestaat uit minimaal 4 duiken
De certificering, indien je geslaagd bent
Gebruik van een touwen en hefballon
Wat is niet inbegrepen?
Eventuele materiaal huur, zoals een grotere duikfles
De flesvullingen
Eventueel entree tot de duiklokatie
Prijs
De prijs voor een PADI Search And Recovery Specialty is 199 euro