PADI Underwater Navigator
Indien je het ongelooflijk knap vind hoe een duik professional altijd toch maar weer exact bij de instap boven komt. Of feilloos naar dat wrakje toe navigeert. Dan is dit een hele mooie specialty. In maar liefst drie duiken leren we je alles van het kompas. Niet alleen recht ergens naar toe. Maar we gaan uiteindelijk diverse patronen onderwater zwemmen. Ook de natuurlijke navigatie komt ruimschoots aanbod. Na deze specialty ben jij net zo een Navigatie Pro. En dat komt de rust tijdens de duik enorm ten goede. Nooit meer verdwalen.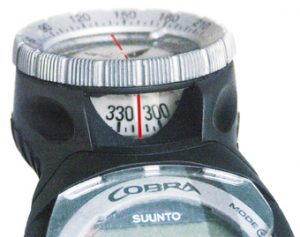 Wat ga ik leren in de PADI Underwater Navigator Cursus?
*Hoe navigeer ik met kompas
*Hoe navigeer ik op natuurlijke navigatie
*Hoe schat ik afstanden onder water
*Navigatiepatronen
Waar moet ik aan voldoen?
*Je hebt je Open Water Diver brevet
* je bent minstens 10 jaar oud
* je hebt geen medische bezwaren of gekeurd door een arts
Wat is inbegrepen?
De PADI Underwater Navigator Manual
De cursus bestaat uit minimaal 3 duiken
De certificering, indien je geslaagd bent
Gebruik van een kompas
Wat is niet inbegrepen?
Eventuele materiaal huur
De flesvullingen
Eventueel entree tot de duiklokatie
Prijs
De prijs voor een PADI Underwater Navigator Specialty is 149 euro