Duiken is een veilige sport: in vergelijking met andere sporten is het aantal ongevallen minimaal. Toch kan er tijdens het duiken wel eens wat mis gaan: er kunnen kleine incidenten plaatsvinden, maar ook ongevallen waarbij een grootschalige reddingsactie moet worden gecoördineerd. Wil je leren hoe je een incident of duikongeval kunt voorkomen en herkennen en welke rol je zelf in een reddingsactie kunt spelen? Overweeg dan eens om deze leerzame én leuke specialisatie te volgen!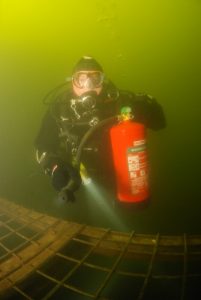 Leerdoelen
De cursist leert hoe hij een incident of duikongeval kan voorkomen en herkennen, hoe hij moet handelen als het nodig is en welke rol hij zelf in een reddingsactie kan spelen. De specialisatie behandelt de organisatie van een reddingsoperatie tot en met de melding aan de DOSA. Ook leert de cursist hoe hij een duiker zuurstof kan toedienen. Via de DAN-applicatie Basic Life Support (afgekort BLS; verplicht onderdeel van de specialisatie Redden) leert hij hoe hij iemand kan reanimeren.
In het kader van de samenwerking met DAN is het onderdeel reanimatie per 1 juli 2011 volledig uit de specialisatie Redden verdwenen; een duiker behaalt zijn reanimatiediploma nu via DAN, het Oranje Kruis of de Hartstichting.
Ingangsniveau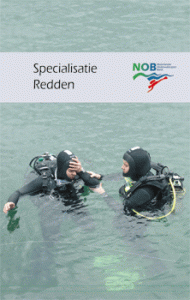 1*-duikbrevet
Globaal cursusprogramma
Theoretische instructie
Circa 145 min  (zuurstoftoediening 2 x )
Praktische instructie
Een zwembadpraktijkles en twee buitenwaterlessen, en een ongevalssimulatie